UAE's first digital-only bank rewards up to 100  customers a day
5,000 winners so far in weekly in-app Wheel of Fortune
Dubai: Customers of Liv., the lifestyle digital bank by Emirates NBD are gearing up for a chance to win a Tesla Model S as the bank's exciting promotion draws to a close on 28 February.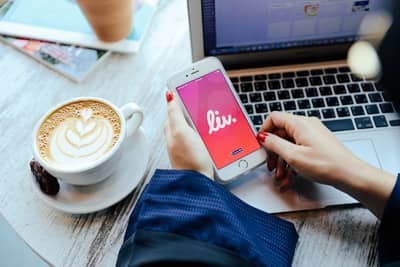 The mobile-only bank, designed around what millennials like and how they spend their time and money, has so far rewarded over 5,000 customers for living the Liv. lifestyle via a weekly in-app 'Wheel of Fortune' in the run-up to the big Tesla prize. Under the promotion, customers gain multiple chances to win based on increasing their 'Livion' points earned for different interactions with the app such as simply logging in to the app, paying for bills, making card purchases, as well as maintaining a deposit above AED 1000.
Since the campaign began, several Liv. customers have also traded their Livions for lifestyle benefits such as dinner vouchers, Careem rides, Anghami subscriptions, passes to premium events and entertainment zones, beauty and fitness vouchers and cash prizes.
Designed to cater to millennials' preferences, Liv.'s new promotion is a fun gamified experience that offers customers earning and burning of reward points with the thrill of building up points for a larger prize. Participants can engage with the promotion straight from their smartphone without having to fill out any paperwork, or physically enter a branch. One lucky winner will be awarded a brand-new Tesla, one of the most exciting cars in the UAE right now, from a company who shares Emirates NBD's core values of innovation, sustainability, and challenging existing norms to offer consumers a new-age experience.
Five customers with the highest Livion scores at the end of each month will be automatically shortlisted by 28 February along with 20 lucky customers who will be randomly drawn by Dubai Economic Department based on their total Livion score.
The 25 Liv. finalists will participate in a group game to select the final winner of the car on March 12, 2018. The event will be relayed on Facebook Live in real time with all Liv. cardholders invited to play the game in the comfort of their homes for a chance to win other exciting prizes on the day.
Image courtesy: Emirates NBD